Apple Genuine 60W MagSafe Adapter - MacBook Pro
Apple Genuine 60W MagSafe Adapter - MacBook Pro
This Genuine 60W MagSafe Power Adapter for MacBook and 13 MacBook Pro from Apple can act as a spare or replacement power adapter for your Mac notebook computer. Identical to the adapter that is included with the MacBook and 13 MacBook Pro, this is a great accessory to have if you use your computer both at home and in the office. With an extra adapter, there is no need to transport your adapter and crawl under your desk to plug your laptop in each time you change locations; simply leave an adapter plugged in at home and at your workplace and you will have easy access to power in either environment.
Whether you would simply like the convenience of having an extra power adapter or if you have lost your original one, this is a great accessory for MacBook users to have on hand. MagSafe connector pulls away under strain, preventing damage to your computer caused by snagged power cords DC cable winds neatly around the adapter for easy transport Indicator light changes from amber to green when your laptop is fully charged Includes both an AC wall plug and extended length AC wall cord.
Parameter: Purpose: For Apple Macbook Ouput: 16.5V 3.65A Power: 60W DC plug size: MagSafe1 Input: ac100-240V,50-60hz( world wide use) Condition: 100% Original and Brand New Warranty: 1 year Protection: Over-current, voltage and auto recovery Output protection: Over-load and short-circuit protection AC inlet: plug-in type Insulation Strength: Class Operating Temprature: -10°C~+40°C (10-90%R.H) Storage Temprature: -40°C~+60°C (10-90%R.H) Operating Humidity: 10% ~ 90% RH Non-condensing Storage Humidity: 5% ~ 95% RH Non-condensing
Reviews
Warranty
Shipping
Return Policy
We offer 90days manufacturer defect warranty on all our products, If any defect as a result of usage within the parameters of what it was made for, we shall repair or replace it with a new one. Note: if the product is no longer available, we shall replace the product with an alternative one of same purpose.

We assure you, our customer care officers will always be there to assist with anything you need. Please feel free to contact us on our email address stated below.
Email: info@vanaplus.com.ng
Call or Whatsapp Number: 0908 000 0232
Delivery timeline is within 2 to 5 working days for Lagos and Ogun State, depending on the logistic arrangement and 2 to 15 working days for other States. You will be contacted by the delivery personnel before they set out.

Time of Arrival: From Midday to Late Noon. This is due to one cannot predict traffic in Lagos nor in Ogun state and also we usually group deliveries along the same route. This applies to other States as well but it depends on the shipping agency.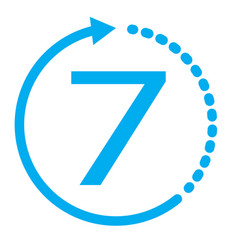 Free 7-day return if eligible. For more information on the return shipping options, go to Vanaplus Return Policy