APC Surge Protector With 5 Outlets - 230v
APC Surge Protector With 5 Outlets - 230v
To prevent damage to your equipment from electric power surges and spikes.
Most other surge suppressors continue to let power through even after their circuits have been damaged, leaving your equipment exposed to future surges. APC's Surge Arrest fail safe, which means that once the circuit of an APC Surge Arrest has been compromised the unit disconnects equipment from the power supply ensuring that no damaging surges reach your equipment.To prevent damage to your equipment from electric power surges and spikes.
The APC Surge Arrest Home/Office series provides a high level of protection for your computers, electronics and connected devices, as well as providing surge protection for your phone lines and on selected models - coax cables. Its state of the art circuitry offers excellent protection for sensitive electronic equipment against large electric surges and multiple surge events. Additional features like plentiful outlets, eight foot power cord, phone line slitter, status indicator LED, cord management and more make this one of our most complete electric surge offerings - our lifetime Equipment Protection Policy guarantees it.
Output Power Capacity: 1800 Watts / 1800 VA
Max Configurable Power : 1800 Watts / 1800 VA
Nominal Output Voltage: 120V
Other Output Voltages: 115
Nominal Input Voltage: 120V
Input Frequency: 50/60 Hz +/- 5 Hz (auto sensing)
Reviews
Warranty
Shipping
Return Policy
We offer 90days manufacturer defect warranty on all our products, If any defect as a result of usage within the parameters of what it was made for, we shall repair or replace it with a new one. Note: if the product is no longer available, we shall replace the product with an alternative one of same purpose.

We assure you, our customer care officers will always be there to assist with anything you need. Please feel free to contact us on our email address stated below.
Email: info@vanaplus.com.ng
Call or Whatsapp Number: 0908 000 0232
Delivery timeline is within 2 to 5 working days for Lagos and Ogun State, depending on the logistic arrangement and 2 to 15 working days for other States. You will be contacted by the delivery personnel before they set out.

Time of Arrival: From Midday to Late Noon. This is due to one cannot predict traffic in Lagos nor in Ogun state and also we usually group deliveries along the same route. This applies to other States as well but it depends on the shipping agency.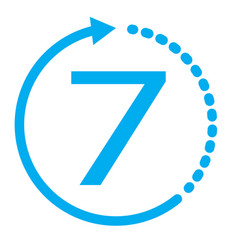 Free 7-day return if eligible. For more information on the return shipping options, go to Vanaplus Return Policy