A voice in the wind - Francine River
A voice in the wind - Francine River
About the Book
The ill-fated romance between a steadfast Christian slave girl, Hadassah, and Marcus, the handsome aristocrat destined to love her, set in 70 A.D. Jerusalem
"The city was silently bloating in the hot sun, rotting like the thousands of bodies that lay where they had fallen in street battles."  With this opening sentence, A Voice in the Wind transports readers back to Jerusalem during the first Jewish-Roman War, some seventy years after the death of Christ. Following the prides and passions of a group of Jews, Romans and Barbarians living at the time of the siege, the narrative is centered on an ill-fated romance between a steadfast slave girl, Hadassah, and Marcus, the brother of her owner and a handsome aristocrat. After surviving the massacre of her family and the destruction of Jerusalem by the Romans, Hadassah is captured and sold to a well-to-do merchant's family. Brought to Rome, she is pressed into service as a personal slave to hedonistic Julia Valerian. Hadassah struggles to walk in the footsteps of Jesus and to treat her masters in a manner in keeping with His teachings, but she is forced to keep her religious identity a secret in order to survive. Confused and alone, she has only her faith to cling to as she tries to subtly bring God into the lives of her captors. Reckless, impulsive, and villainous, Julia tries to undermine Hadassah at every turn. But Julia's brother, Marcus, is a different sort altogether. Is it possible for a love between Hadassah and Marcus to flourish considering not only their differing stations in life, but also the gap between Hadassah's unrelenting faith and Marcus' lack of belief in anything? 
Simultaneously, Atretes, a captured soldier from Germania, is forced to become a gladiator. This is the time of Rome's decline and the decadence of a civilization on the verge of self-destruction serves as a powerful backdrop to the Barbarian's struggle for survival in the arena.
Originally published: 1993
Author: Francine Rivers
Publisher: Tyndale House
Followed by: An Echo in the Darkness
Genre: Novel
Country: United States of America
This first historical fiction book in the " Mark of the Lion" series by Francine ... A Voice in the Wind is written for adults but is sometimes studied by kids ages 16 
Reviews
Warranty
Shipping
Return Policy
We offer 90days manufacturer defect warranty on all our products, If any defect as a result of usage within the parameters of what it was made for, we shall repair or replace it with a new one. Note: if the product is no longer available, we shall replace the product with an alternative one of same purpose.

We assure you, our customer care officers will always be there to assist with anything you need. Please feel free to contact us on our email address stated below.
Email: info@vanaplus.com.ng
Call or Whatsapp Number: 0908 000 0232
Delivery timeline is within 2 to 5 working days for Lagos and Ogun State, depending on the logistic arrangement and 2 to 15 working days for other States. You will be contacted by the delivery personnel before they set out.

Time of Arrival: From Midday to Late Noon. This is due to one cannot predict traffic in Lagos nor in Ogun state and also we usually group deliveries along the same route. This applies to other States as well but it depends on the shipping agency.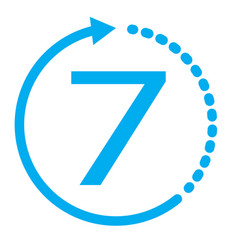 Free 7-day return if eligible. For more information on the return shipping options, go to Vanaplus Return Policy