Reigniting the Promise of America Book by Ted Cruz
A Time for Truth: Reigniting the Promise of America Book by Ted Cruz
In the Senate, I've tried to do two things: tell the truth, and do what I said I would do. We should expect that from every single elected official.
Washington D.C. desperately needs leaders who aren't afraid to tell the truth. And Ted Cruz tells the truth—about political collusion, a corrupted legislative process, and the bureaucratic barriers to actually fixing the enormous challenges we face. Cruz's truth-telling habit hasn't made him popular in Washington. But it has earned him millions of supporters nationwide.
Since his election to the Senate in 2012, Ted Cruz has refused to go along with the established way of doing business in Washington. In A Time for Truth, the outspoken Texas Senator tells his story for the first time—the story of a Cuban immigrant's son who made it to the Ivy League, to the Supreme Court bar, and eventually to the U.S. Senate. It's a deeply personal journey that begins with Cruz's father's experience of brutality in a Cuban prison and ends with Cruz's discovery that Washington has neither the courage nor the desire to do what is needed to preserve the freedom and opportunities that gave hope to his father and millions like him.
Cruz discusses his role in the 2000 recount, helping to elect a president he respects—and whom he would have to stand up to a few short years later when he served as the solicitor general of Texas. He provides a behind-the-scenes look at his remarkable grassroots campaign for the U.S. Senate. And he reveals the true story behind his twenty-one-hour Senate filibuster, where he gave the most famous bedtime reading of Green Eggs and Ham in history.
Pulling back the curtain on the backroom deals in Congress between Republicans, Democrats, and the lobbyists who keep them in office—instead of keeping them accountable—Cruz offers an inside look at what has gone so very wrong in our nation's capital. But he also makes an optimistic case that by reestablishing the principles of our founders, the opportunities for our citizens, and our unique place in the world, we can reignite the promise of America for generations to come.
A Time for Truth: Reigniting the Promise of America Book by Ted Cruz is sharp, funny, and honest and What Cruz reveals will win him few friends in Washington. Then again, that isn't why he went there in the first place.
Originally published: 30 June 2015
Author: Ted Cruz
Genre: Biography
Reviews
Warranty
Shipping
Return Policy
We offer 90days manufacturer defect warranty on all our products, If any defect as a result of usage within the parameters of what it was made for, we shall repair or replace it with a new one. Note: if the product is no longer available, we shall replace the product with an alternative one of same purpose.

We assure you, our customer care officers will always be there to assist with anything you need. Please feel free to contact us on our email address stated below.
Email: info@vanaplus.com.ng
Call or Whatsapp Number: 0908 000 0232
Delivery timeline is within 2 to 5 working days for Lagos and Ogun State, depending on the logistic arrangement and 2 to 15 working days for other States. You will be contacted by the delivery personnel before they set out.

Time of Arrival: From Midday to Late Noon. This is due to one cannot predict traffic in Lagos nor in Ogun state and also we usually group deliveries along the same route. This applies to other States as well but it depends on the shipping agency.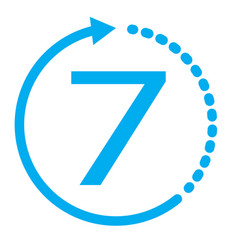 Free 7-day return if eligible. For more information on the return shipping options, go to Vanaplus Return Policy