26" Alameda Adult Tricycle - Black
26" Alameda Adult Tricycle - Black
The Alameda from Kent Bicycles is the ultimate in a full size adult tricycle — perfect for riders looking for a relaxed and stable riding platform. It's also a great learning aid for a new adult rider or anyone with balance issues.
The fun begins with a sturdy reinforced aluminum frame with a low standover height, a nice long and open cockpit, comfortable geometry and a longer wheelbase for unparalleled stability.
The 26-inch aluminum wheels offer lower rolling resistance as well as the ability to ride over road imperfections without jarring the rider. Threespeeds are easily shifted one by one with a simple twist of the wrist, and make small work of hills and inclines. 
Finally,it can be use for transportation of crops by small farmers in rural area.
Alameda Tricycle:
Ideal for easy riding on smooth surfaces
Frame: aluminum
Rear basket
Brakes: Front and rear hand brakes
Dimensions: 70"L x 29"W x 38"H
Specifications
Bike Type: Cruiser Bikes
Age Start: 15 Years
Age End: and up
Battery Type: Does Not Contain a Battery
Multi Pack Indicator: No
Model No.: 12600
Shipping Weight (in pounds): 65.0
Shop now for 26" Alameda Adult Tricycle - Black
Reviews
Warranty
Shipping
Return Policy
We offer 90days manufacturer defect warranty on all our products, If any defect as a result of usage within the parameters of what it was made for, we shall repair or replace it with a new one. Note: if the product is no longer available, we shall replace the product with an alternative one of same purpose.

We assure you, our customer care officers will always be there to assist with anything you need. Please feel free to contact us on our email address stated below.
Email: info@vanaplus.com.ng
Call or Whatsapp Number: 0908 000 0232
Delivery timeline is within 2 to 5 working days for Lagos and Ogun State, depending on the logistic arrangement and 2 to 15 working days for other States. You will be contacted by the delivery personnel before they set out.

Time of Arrival: From Midday to Late Noon. This is due to one cannot predict traffic in Lagos nor in Ogun state and also we usually group deliveries along the same route. This applies to other States as well but it depends on the shipping agency.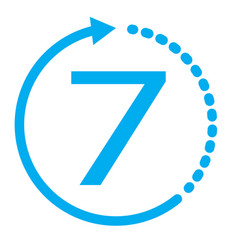 Free 7-day return if eligible. For more information on the return shipping options, go to Vanaplus Return Policy