Innjoo Flex Tablet


Innjoo Flex Tablet
Power and Performance
Armed with a quad-core Intel Baytrail processor, the Innjoo Flex looks like one that should at least be able to deliver basic laptop functions such as typing and browsing. The 32-bit CPU, clocked at 1.33 GHz, is backed by 2 GB of RAM for manageable multitasking.
One thing you may find quite innovative about the Innjoo Flex 2-in-1 is that it uses dual OS – that is, it is decked out with two operating systems. You get Android 5.1 Lollipop and Windows 10 operating systems in the mix.
Essentially, impressive experience should be expected whatever mode in which you decide to use the Innjoo Flex.
Other Features
This one comes across like a marathoner with a high-capacity 7,000mAh battery onboard – this will supposedly enable you to watch HD videos for up to eight hours. The Innjoo Flex comes with 2-megapixel rear and selfie snappers.
It has onboard storage capacity of 32 GB – likely expandable using a microSD card. It supports 3G connectivity and Wi-Fi for making wireless connections.
Reviews
Warranty
Shipping
Return Policy
We offer 90days manufacturer defect warranty on all our products, If any defect as a result of usage within the parameters of what it was made for, we shall repair or replace it with a new one. Note: if the product is no longer available, we shall replace the product with an alternative one of same purpose.

We assure you, our customer care officers will always be there to assist with anything you need. Please feel free to contact us on our email address stated below.
Email: info@vanaplus.com.ng
Call or Whatsapp Number: 0908 000 0232
Delivery timeline is within 2 to 5 working days for Lagos and Ogun State, depending on the logistic arrangement and 2 to 15 working days for other States. You will be contacted by the delivery personnel before they set out.

Time of Arrival: From Midday to Late Noon. This is due to one cannot predict traffic in Lagos nor in Ogun state and also we usually group deliveries along the same route. This applies to other States as well but it depends on the shipping agency.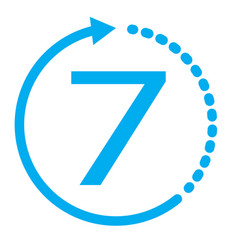 Free 7-day return if eligible. For more information on the return shipping options, go to Vanaplus Return Policy