A Question of Power
A Question of Power By Bessie Head
"Your mother was insane. If you're not careful you'll get insane just like your mother. Your mother was a white woman. They had to lock her up, as she was having a child by the stable boy who was a native." It is never clear to Elizabeth whether the mission school principal's cruel revelation of her origins is at the bottom of her mental breakdown. She has left South Africa with her son and is living in the village of Motabeng, the place of sand, in Botswana where there are no street lights at night. In the darkness of this country where people turn and look at her with vague curiosity as an outsider she establishes an entirely abnormal relationship with two men. A mind-bending book which takes the reader in and out of sanity.




Reviews
Warranty
Shipping
Return Policy
We offer 90days manufacturer defect warranty on all our products, If any defect as a result of usage within the parameters of what it was made for, we shall repair or replace it with a new one. Note: if the product is no longer available, we shall replace the product with an alternative one of same purpose.

We assure you, our customer care officers will always be there to assist with anything you need. Please feel free to contact us on our email address stated below.
Email: info@vanaplus.com.ng
Call or Whatsapp Number: 0908 000 0232
Delivery timeline is within 2 to 5 working days for Lagos and Ogun State, depending on the logistic arrangement and 2 to 15 working days for other States. You will be contacted by the delivery personnel before they set out.

Time of Arrival: From Midday to Late Noon. This is due to one cannot predict traffic in Lagos nor in Ogun state and also we usually group deliveries along the same route. This applies to other States as well but it depends on the shipping agency.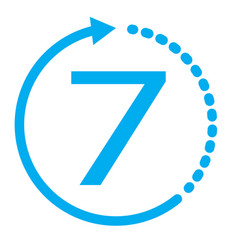 Free 7-day return if eligible. For more information on the return shipping options, go to Vanaplus Return Policy