Myths Of Branding by Simon Bailey | Andy Milligan
Myths Of Branding by Simon Bailey | Andy Milligan


DESCRIPTION
A brand is just a logo - everyone knows that, don't they? After all, it's not as though a good brand can save a bad business, and besides, the digital revolution is making branding irrelevant... Myths of Branding, written by renowned branding experts Andy Milligan and Simon Bailey, explore the huge number of misguided, mistaken and blatantly false myths that abound in the branding arena. From the belief that developing brands are nothing more than fiddling with logos to the perception that it's a 'soft' area of marketing that doesn't go beyond visual identity - these myths are all surprisingly entrenched, yet could not be further from the truth. Myths of Branding takes the most up-to-date research and evidence to debunk these popular misconceptions and replaces them with the reality of what it's really like to work in the world of branding. Jam-packed with entertaining anecdotes and useful information that practitioners can learn from, it guarantees a deeper, sharper understanding of the realities of branding and brand management.
AUTHOR
SIMON BAILEY | ANDY MILLIGAN
Reviews
Warranty
Shipping
Return Policy
We offer 90days manufacturer defect warranty on all our products, If any defect as a result of usage within the parameters of what it was made for, we shall repair or replace it with a new one. Note: if the product is no longer available, we shall replace the product with an alternative one of same purpose.

We assure you, our customer care officers will always be there to assist with anything you need. Please feel free to contact us on our email address stated below.
Email: info@vanaplus.com.ng
Call or Whatsapp Number: 0908 000 0232
Delivery timeline is within 2 to 5 working days for Lagos and Ogun State, depending on the logistic arrangement and 2 to 15 working days for other States. You will be contacted by the delivery personnel before they set out.

Time of Arrival: From Midday to Late Noon. This is due to one cannot predict traffic in Lagos nor in Ogun state and also we usually group deliveries along the same route. This applies to other States as well but it depends on the shipping agency.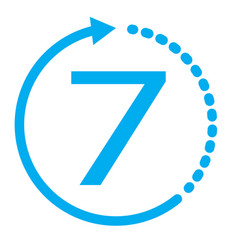 Free 7-day return if eligible. For more information on the return shipping options, go to Vanaplus Return Policy