DSR Plastic Molded Eiffel Chair - Grey
DSR Plastic Moulded Eiffel Chair - Charles Eames Style - Grey ABS
DSR Plastic Moulded Eiffel Chair - Charles Eames Style - Grey ABS
The Charles Eames Chair is a timeless classic that will never go out of fashion. Our replica design is a commemoration of the original and mirrors its style, quality and beauty. Moulded to the shape of the body, this replica design is available in shiny transparent plastic. The unique Eiffel tower legs are constructed from polished stainless steel. Like the original, our plastic version displays round markings on the seat. This is a natural result of the legs meeting the material. The Eames DSR Chair is available in several colours including black, white, green, red, orange and blue. The story behind the Charles Eames DSR Chair Created in 1948, the Eames DSR Chair forms part of a series of moulded plastic chairs designed by husband and wife team, Charles and Ray Eames. 
Immediately recognizable for its polished chrome steel Eiffel tower frame.Its popularity is well deserved, with a strong yet flexible polypropylene seat, perfectly contoured for maximum comfort. The profile is striking, combining bright colors with a silver frame to create a look that is classic yet contemporary in any setting. Almost 60 years on, our replica continues to provide the same example of functionality and form.
• Chrome-plated Steel Base, with floor protectors for sensitive flooring
• Ideal for both Home and Office use - Living Rooms, Dining Rooms, Bedrooms, Nurseries, Offices, Waiting Areas, Parties, Banquets, and many more!
Reviews
Warranty
Shipping
Return Policy
We offer 90days manufacturer defect warranty on all our products, If any defect as a result of usage within the parameters of what it was made for, we shall repair or replace it with a new one. Note: if the product is no longer available, we shall replace the product with an alternative one of same purpose.

We assure you, our customer care officers will always be there to assist with anything you need. Please feel free to contact us on our email address stated below.
Email: info@vanaplus.com.ng
Call or Whatsapp Number: 0908 000 0232
Delivery timeline is within 2 to 5 working days for Lagos and Ogun State, depending on the logistic arrangement and 2 to 15 working days for other States. You will be contacted by the delivery personnel before they set out.

Time of Arrival: From Midday to Late Noon. This is due to one cannot predict traffic in Lagos nor in Ogun state and also we usually group deliveries along the same route. This applies to other States as well but it depends on the shipping agency.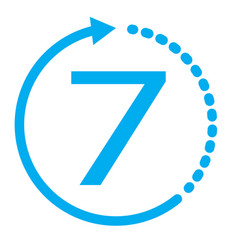 Free 7-day return if eligible. For more information on the return shipping options, go to Vanaplus Return Policy