Professional Hard Anodized Non-Stick Pot - 13 pieces
Circulon Professional Hard Anodized Non-Stick Pot
This striking Circulon Premier Professional Hard Anodized Nonstick 13-Piece Cookware Set includes an array of professional quality pots and pans to create gourmet meals for family and friends. Heavy-duty hard-anodized construction provides lasting durability. Heats quickly and evenly to reduce hot spots that can burn food.
Set Includes:
   1 Qt. Covered Straining Saucepan
   2 Qt. Covered Straining Saucepan
   3 Qt. Covered Straining Saucepan
   5 Qt. Covered Saute
   8 Qt. Covered Stockpot
   8.5" French Skillet
   10" French Skillet
   12" French Skillet
Features:
   Color: Bronze
   Aluminum core heats quickly and evenly to reduce hotspots that can burn food. Since the pan does conduct heat so well, you don't need to cook on high.
   Hard anodized construction helps to maintain shape and provides greater durability, which expands the life of the nonstick coating.
   TOTAL Food Release System features PFOA-free DuPont Autograph on raised circles for superior cooking release
   Comfortable rubberized stainless steel handles provide a confident grip
The shatter-resistant tempered glass straining lids with stainless steel rims lock in heat and moisture while food is monitored
The cookware is oven safe to 400°F, and dishwasher safe for no-hassle cleanup.
All range capable including induction
Care Instructions: Dishwasher Safe, Hand wash recommended
Country of Origin: Thailand
Reviews
Warranty
Shipping
Return Policy
We offer 90days manufacturer defect warranty on all our products, If any defect as a result of usage within the parameters of what it was made for, we shall repair or replace it with a new one. Note: if the product is no longer available, we shall replace the product with an alternative one of same purpose.

We assure you, our customer care officers will always be there to assist with anything you need. Please feel free to contact us on our email address stated below.
Email: info@vanaplus.com.ng
Call or Whatsapp Number: 0908 000 0232
Delivery timeline is within 2 to 5 working days for Lagos and Ogun State, depending on the logistic arrangement and 2 to 15 working days for other States. You will be contacted by the delivery personnel before they set out.

Time of Arrival: From Midday to Late Noon. This is due to one cannot predict traffic in Lagos nor in Ogun state and also we usually group deliveries along the same route. This applies to other States as well but it depends on the shipping agency.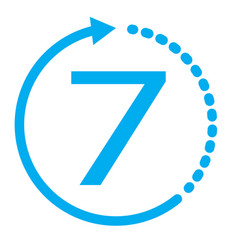 Free 7-day return if eligible. For more information on the return shipping options, go to Vanaplus Return Policy