A Briefer History of Time
A Briefer History of Time by Stephen Hawking with Leonard Mlodinow
A Briefer History of Time by Stephen Hawking with Leonard Mlodinow
This is the origin of and the reason for A Briefer History of Time: its author's wish to make its content accessible to readers - as well as to bring it up-to-date with the latest scientific observations and findings.
Although this book is literally somewhat 'briefer', it actually expands on the great subjects of the original. Purely technical concepts, such as the mathematics of chaotic boundary conditions, are gone. Conversely, subjects of wide interest that were difficult to follow because they were interspersed throughout the book have now been given entire chapters of their own, including relativity, curved space, and quantum theory.
This reorganization has allowed the authors to expand areas of special interest and recent progress, from the latest developments in string theory to exciting developments in the search for a complete, unified theory of all the forces of physics. Like prior editions of the book-but even more so - A Briefer History of Time will guide nonscientists everywhere in the ongoing search for the tantalizing secrets at the heart of time and space.
Thirty-eight full-colour illustrations enhance the text and make A Briefer History of Time an exhilarating addition in its own right to the literature of science
Reviews
Warranty
Shipping
Return Policy
We offer 90days manufacturer defect warranty on all our products, If any defect as a result of usage within the parameters of what it was made for, we shall repair or replace it with a new one. Note: if the product is no longer available, we shall replace the product with an alternative one of same purpose.

We assure you, our customer care officers will always be there to assist with anything you need. Please feel free to contact us on our email address stated below.
Email: info@vanaplus.com.ng
Call or Whatsapp Number: 0908 000 0232
Delivery timeline is within 2 to 5 working days for Lagos and Ogun State, depending on the logistic arrangement and 2 to 15 working days for other States. You will be contacted by the delivery personnel before they set out.

Time of Arrival: From Midday to Late Noon. This is due to one cannot predict traffic in Lagos nor in Ogun state and also we usually group deliveries along the same route. This applies to other States as well but it depends on the shipping agency.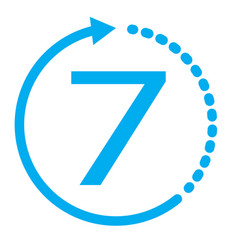 Free 7-day return if eligible. For more information on the return shipping options, go to Vanaplus Return Policy