ATI Radeon X 550 Pci Express Graphics Card
ATI Radeon X 550 Pci Express Graphics Card
128MB TO 256MB DDR MEMORY SUPPORTING MICROSOFT, TV - OUT ADVANTAGE
Powered by ATI Radeon X550 VPU - 400MHz
256MB-128bit DDR2 memory - 500MHz
Four parallel pixel pipelines
Two vertex shader pipelines
SMARTSHADERTM 2.0
SMOOTHVISIONTM 2.1
HYPER ZTM III
CHIPSET FEATURES
RV370XT 0.11um process
Dual integrated display controllers
Dual integrated 10 bit per channel 400 MHz DACs
Integrated 165MHz TMDS transmitter (DVI 1.0 / HDMI compliant and HDCP ready)
Integrated TV Output support up to 1024x768 resolution
DirectX® 9 and OpenGL® supported
THIS PRODUCTS ADVANTAGE
HIS delivers Faster, Cooler, Quieter plus the best quality product!
Faster: Effective cooling performance
Cooler: the iFan can further cool down VPU 11°C less than generic heatsink, to extends card life and durability.
Quieter: the iFan cooling technology operates below 20dB
Platinum packing with software bundle
Professional customer service and technical support
ACCESSORIES
SOFTWARE BUNDLED
Microsoft Dungeon Siege Full
3D Album PicturePro
PowerDirector 3 SE Plus
Power2Go 4
                                                                                              .
Reviews
Warranty
Shipping
Return Policy
We offer 90days manufacturer defect warranty on all our products, If any defect as a result of usage within the parameters of what it was made for, we shall repair or replace it with a new one. Note: if the product is no longer available, we shall replace the product with an alternative one of same purpose.

We assure you, our customer care officers will always be there to assist with anything you need. Please feel free to contact us on our email address stated below.
Email: info@vanaplus.com.ng
Call or Whatsapp Number: 0908 000 0232
Delivery timeline is within 2 to 5 working days for Lagos and Ogun State, depending on the logistic arrangement and 2 to 15 working days for other States. You will be contacted by the delivery personnel before they set out.

Time of Arrival: From Midday to Late Noon. This is due to one cannot predict traffic in Lagos nor in Ogun state and also we usually group deliveries along the same route. This applies to other States as well but it depends on the shipping agency.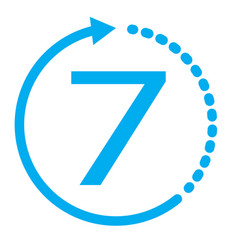 Free 7-day return if eligible. For more information on the return shipping options, go to Vanaplus Return Policy