Canon 1DX MK ii body Only Digital Camera
Canon 1DX MK ii body Only Digital Camera
This new generation of digital SLR almost doubles resolution with its new eight megapixel CMOS sensor, doubles the size of the continuous shooting buffer. Despite the advertised 8.5 fps the EOS-1D Mark II actually shoots at a maximum of 8.3 fps (the same as the EOS-1D).
The EOS-1D Mark II is also obviously Canon's answer to Nikon's fast shooting D2H announced last year, it does appear however as though Canon are raising the bar with resolution and one would hope we can expect similar low noise performance from its CMOS sensor as we have seen from the same technology in the EOS 10D.
Putting the additional resolution and buffer size to one side there are also a variety of improvements and changes compared to the EOS-1D, not least of which a new version of Canon's DIGIC image processor, an extension of selectable ISO sensitivity, support for Secure Digital as well as Compact Flash and the addition of a USB port (although only USB 1.1). The SD slot and USB connector are interesting additions as they may hint towards potential future add-ons for this camera such as a wireless kit (pure speculation on my part at this stage).
Reviews
Warranty
Shipping
Return Policy
We offer 90days manufacturer defect warranty on all our products, If any defect as a result of usage within the parameters of what it was made for, we shall repair or replace it with a new one. Note: if the product is no longer available, we shall replace the product with an alternative one of same purpose.

We assure you, our customer care officers will always be there to assist with anything you need. Please feel free to contact us on our email address stated below.
Email: info@vanaplus.com.ng
Call or Whatsapp Number: 0908 000 0232
Delivery timeline is within 2 to 5 working days for Lagos and Ogun State, depending on the logistic arrangement and 2 to 15 working days for other States. You will be contacted by the delivery personnel before they set out.

Time of Arrival: From Midday to Late Noon. This is due to one cannot predict traffic in Lagos nor in Ogun state and also we usually group deliveries along the same route. This applies to other States as well but it depends on the shipping agency.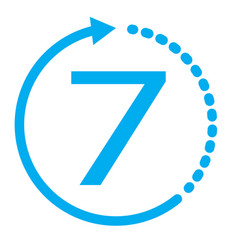 Free 7-day return if eligible. For more information on the return shipping options, go to Vanaplus Return Policy