Brand It Yourself - Lynn Altman
Brand It Yourself - Lynn Altman
How companies can stop overthinking the branding process, with faster and better results 
Brand It Yourself is about getting a handle on your brand fast—without getting bogged down by research data, focus groups, or company politics.

Lynn Altman believes that branding should be an energizing, exciting process. Unfortunately, too many companies turn it into a complicated grind, burying their common sense about how to connect with their customers.
Altman and her partner developed the Brandmaker Express process for positioning any brand quickly, simply, and powerfully. She helps her clients tap into their own creativity to overcome the paralysis that often afflicts marketing departments.
In Brand It Yourself, Altman shares her experiences helping top global companies develop new products, services, and brand campaigns. She highlights real branding case studies at Dairy Queen, Time Inc., Brite Smile, and other innovative companies.
Winning the hearts and minds of consumers is not as daunting as you might think. With the powerful techniques in Brand It Yourself, your company can develop better branding ideas with less stress and wasted time.
This book shatters the mystique and overly complicated process that usually surrounds branding. Clients and their agencies would surely benefit from this practical and simple approach.
Reviews
Warranty
Shipping
Return Policy
We offer 90days manufacturer defect warranty on all our products, If any defect as a result of usage within the parameters of what it was made for, we shall repair or replace it with a new one. Note: if the product is no longer available, we shall replace the product with an alternative one of same purpose.

We assure you, our customer care officers will always be there to assist with anything you need. Please feel free to contact us on our email address stated below.
Email: info@vanaplus.com.ng
Call or Whatsapp Number: 0908 000 0232
Delivery timeline is within 2 to 5 working days for Lagos and Ogun State, depending on the logistic arrangement and 2 to 15 working days for other States. You will be contacted by the delivery personnel before they set out.

Time of Arrival: From Midday to Late Noon. This is due to one cannot predict traffic in Lagos nor in Ogun state and also we usually group deliveries along the same route. This applies to other States as well but it depends on the shipping agency.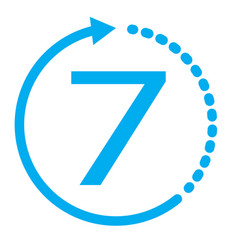 Free 7-day return if eligible. For more information on the return shipping options, go to Vanaplus Return Policy