Sorelle Tuscany 4 in 1 Convertible Crib and Changer With Free Mattress n Pillow
Sorelle Tuscany 4 in 1 Convertible Crib and Changer With Free Mattress n Pillow
 Sorelle Tuscany 4 in 1 Convertible Crib and Changer With Free Mattress n Pillow
Save space, add convenience, and compromise absolutely nothing when it comes to style. Really, what's not to love about the Sorelle Tuscany Crib and More?
With a few simple conversions, this 4-in-1 Convertible Crib adapts to accommodate your growing child, from infancy through the teenage years. It begins as a handsome crib with elegant sleigh bed elements. A four-position adjustable height spring system lets you to lower the mattress as your curious and developing baby grows and begins to stand. All the while, an attached changing station is right at the crib side to facilitate easy diaper changes. There are even three drawers and three open shelves for storing essentials. Overall dimensions: 72L x 43W x 35H inches. Changer top dimensions: 29 x 16 inches.
When your child is ready, convert this crib to a toddler bed. Next, an open, low-to-the-floor daybed gives your child easy access in preparation for his or her first full bed. All too soon, the two long-side rails of crib can serve as the headboard and footboard of a sleigh-style full-size bed if you purchase the optional side rail twin-conversion kit. And don't forget about that changing table. When changing is no longer necessary, this side piece becomes an attractive standalone nightstand. This crib comes with a free imported foam mattress and baby pillow
Now you are ready to lay your child in a luxury bed with peace of mind.
Reviews
Warranty
Shipping
Return Policy
We offer 90days manufacturer defect warranty on all our products, If any defect as a result of usage within the parameters of what it was made for, we shall repair or replace it with a new one. Note: if the product is no longer available, we shall replace the product with an alternative one of same purpose.

We assure you, our customer care officers will always be there to assist with anything you need. Please feel free to contact us on our email address stated below.
Email: info@vanaplus.com.ng
Call or Whatsapp Number: 0908 000 0232
Delivery timeline is within 2 to 5 working days for Lagos and Ogun State, depending on the logistic arrangement and 2 to 15 working days for other States. You will be contacted by the delivery personnel before they set out.

Time of Arrival: From Midday to Late Noon. This is due to one cannot predict traffic in Lagos nor in Ogun state and also we usually group deliveries along the same route. This applies to other States as well but it depends on the shipping agency.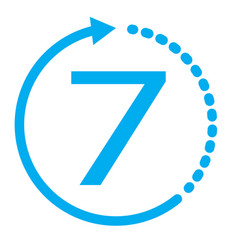 Free 7-day return if eligible. For more information on the return shipping options, go to Vanaplus Return Policy