50 Prosperity Classics by Tom Butler-Bowdon & Sean Pratt
50 Prosperity Classics by Tom Butler-Bowdon & Sean Pratt
50 Prosperity Classics by Tom Butler-Bowdon & Sean Pratt
DESCRIPTION
A major new work in the phenomenal 50 Classics series, Tom Butler-Bowden's 50 Prosperity Classics brings to light great works on wealth. Let the masters teach you to develop the millionaire mindset, become a wealth creator, make wise investment decisions and, once you've made it, give a little back. Learn how to attract wealth from famous classics such as Charles Fillmore's Prosperity, and contemporary bestsellers like Ask And It Is Given by Esther & Jerry Hicks and, of course, Rhonda Byrne's The Secret. Celebrate innovation, entrepreneurship and the building of enterprises with biographies of some of the great business people of our time: Bill Gates, Richard Branson, and Starbucks' Howard Schulz. See how influential economic philosophers, such as Adam Smith, Milton Friedman and Ayn Rand have paved a road for the creation of wealth. Titles by contemporary gurus Suze Orman and Dave Ramsay provide education in how to live within your means. And a selection of fascinating books on investing by authors from Warren Buffett to Peter Lynch shows you how to plan for the future. Prosperous people see themselves as stewards of wealth. Amongst important philanthropy books profiled is the autobiography of Muhammed Yunus, whose bank allowed millions of women in developing countries to climb out of poverty. 50 Prosperity Classics is a complete guide on the path towards a life of abundance. With insightful commentaries on each classic, biographical information on the authors, plus a guide to further key titles, 50 PROSPERITY CLASSICS provides a unique overview of this fascinating subject.
AUTHOR
Tom Butler-Bowdon & Sean Pratt
Reviews
Warranty
Shipping
Return Policy
We offer 90days manufacturer defect warranty on all our products, If any defect as a result of usage within the parameters of what it was made for, we shall repair or replace it with a new one. Note: if the product is no longer available, we shall replace the product with an alternative one of same purpose.

We assure you, our customer care officers will always be there to assist with anything you need. Please feel free to contact us on our email address stated below.
Email: info@vanaplus.com.ng
Call or Whatsapp Number: 0908 000 0232
Delivery timeline is within 2 to 5 working days for Lagos and Ogun State, depending on the logistic arrangement and 2 to 15 working days for other States. You will be contacted by the delivery personnel before they set out.

Time of Arrival: From Midday to Late Noon. This is due to one cannot predict traffic in Lagos nor in Ogun state and also we usually group deliveries along the same route. This applies to other States as well but it depends on the shipping agency.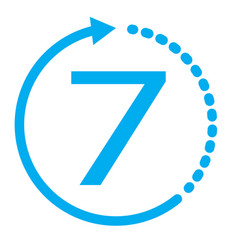 Free 7-day return if eligible. For more information on the return shipping options, go to Vanaplus Return Policy