The Bible Experience: MP3 by Zondervan
The Bible Experience: MP3 by Zondervan


The Bible Experience: MP3 by Zondervan
DESCRIPTION
Now on eight MP3 CDs, the most ambitious, critically acclaimed presentation of the Bible ever produced. Inspired By … The Bible Experience features a star-studded cast of 400 performers, including 23 Grammy winners, 8 Emmy winners, 5 Golden Globe winners, and 3 Oscar winners. Highlighting the cast is 2007 Academy Award-winning actor Forest Whitaker as the voice of Moses, along with Angela Bassett (Esther), Cuba Gooding, Jr. (Jonah), Denzel and Pauletta Washington (Song of Songs), LL Cool J (Samson), Eartha Kitt (Serpent), Bishop T. D. Jakes (Abraham), Blair Underwood (Jesus), Samuel Jackson (God, NT only), and Bishop Eddie L. Long (Joel), among others. The Bible Experience uses Zondervan's most accessible and up-to-date translation, Today's New International Version (TNIV), and includes dramatic performances set to an original musical underscore by the Prague Symphony Orchestra and Hollywood-style sound design created at Technicolor Studios. The Bible Experience has become not just the bestselling audio Bible, but also one of the all-time fastest-selling new Bibles. In addition to record-breaking sales, Inspired By … The Bible Experience has received unprecedented consumer satisfaction and national recognition, including numerous five-star reviews on Amazon.com, an Audies Audiobook of the Year (the highest honor of the Audio Publisher's Association), an AudioFile Earphones Award, and a nomination for an NAACP Image Award. The complete Bible features eight MP3 CDs plus a bonus "making of" DVD. The eight MP3 CDs include the full text of the Bible for reading as you listen on your iPod or another MP3 player with the lyrics/text feature.
AUTHOR
Reviews
Warranty
Shipping
Return Policy
We offer 90days manufacturer defect warranty on all our products, If any defect as a result of usage within the parameters of what it was made for, we shall repair or replace it with a new one. Note: if the product is no longer available, we shall replace the product with an alternative one of same purpose.

We assure you, our customer care officers will always be there to assist with anything you need. Please feel free to contact us on our email address stated below.
Email: info@vanaplus.com.ng
Call or Whatsapp Number: 0908 000 0232
Delivery timeline is within 2 to 5 working days for Lagos and Ogun State, depending on the logistic arrangement and 2 to 15 working days for other States. You will be contacted by the delivery personnel before they set out.

Time of Arrival: From Midday to Late Noon. This is due to one cannot predict traffic in Lagos nor in Ogun state and also we usually group deliveries along the same route. This applies to other States as well but it depends on the shipping agency.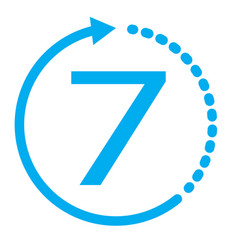 Free 7-day return if eligible. For more information on the return shipping options, go to Vanaplus Return Policy