Coleman PowerMate Pro-Gen 5000 Portable Generator
Coleman PowerMate Pro-Gen 5000 Portable Generator
This is a Coleman PowerMate Pro-Gen 5000 portable generator. This is a 5,000 watt output generator, with a 9.0hp Briggs & Stratton Vanguard engine. This machine starts and runs well, and will need no additional maintenance performed to get running properly if purchased.
Coleman Powermate PM0535000 ProGen 5000 Portable Generator,
Premium Plus Series, 6250 Maximum Watts, 5000 Running Watts,
Control Panel,
Low Oil Shutdown,
Briggs & Stratton Vanguard 9hp OHV Engine,
Extended Run Fuel Tank,
Wheel Kit, 27" x 21" x 27.13",
noise 157 lbs,
UPC 0-10163-53500-4,
Gas tank size 5 gallon,
Run time:9.5 hours at half load,
Outlets 4 - 120 V, 1 - 120 / 240 V locking.
Overhead valve (OHV) engine provides improved fuel efficiency, longer life, easier maintenance, and less noise
5 Gallon gas tank provides up to 9.5 hours run time at half load
Control panel with four 120 volt outlets, one 120 / 240 volt locking outlet, and circuit breaker protection
Low oil shutdown protects engine by automatically turning off when oil is low
Cast iron sleeve on engine provides extra protection from wear and tear
Patented cord keeper keeps cord plugged into outlet
Comes complete with wheel and handle kit
Reviews
Warranty
Shipping
Return Policy
We offer 90days manufacturer defect warranty on all our products, If any defect as a result of usage within the parameters of what it was made for, we shall repair or replace it with a new one. Note: if the product is no longer available, we shall replace the product with an alternative one of same purpose.

We assure you, our customer care officers will always be there to assist with anything you need. Please feel free to contact us on our email address stated below.
Email: info@vanaplus.com.ng
Call or Whatsapp Number: 0908 000 0232
Delivery timeline is within 2 to 5 working days for Lagos and Ogun State, depending on the logistic arrangement and 2 to 15 working days for other States. You will be contacted by the delivery personnel before they set out.

Time of Arrival: From Midday to Late Noon. This is due to one cannot predict traffic in Lagos nor in Ogun state and also we usually group deliveries along the same route. This applies to other States as well but it depends on the shipping agency.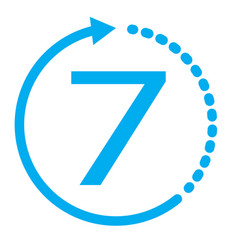 Free 7-day return if eligible. For more information on the return shipping options, go to Vanaplus Return Policy