A Mouth Sweeter Than Salt: An African Memoir
A Mouth Sweeter Than Salt: An African Memoir By Toyin Omoyeni Falola
A Mouth Sweeter Than Salt: An African Memoir By Toyin Omoyeni Falola
Toyin Falola has given us what is truly rare in modern African writing: a seriously funny, racy, irreverent package of memories, and full of the most wonderful pieces of poetry and ordinary information. It is a matter of some interest, that the only other volume A Mouth Sweeter Than Salt reminds one of is Ake, by Wole Soyinka. What is it about these Yorubas?"
-Ama Ata Aidoo
"A splendid coming-of-age story so full of vivid color and emotion, the words seem to dance off the page. But this is not only Falola's memoir; it is an account of a new nation coming into being and the tensions and negotiations that invariably occur between city and country, tradition and modernity, men and women, rich and poor. A truly beautiful book."
-Robin D. G. Kelley
"More than a personal memoir, this book is a rich mini history of contemporary Nigeria recorded in delicious detail by a perceptive eyewitness who grew up at the crossroads of many cultures."
-Bernth Lindfors
"The reader is irresistibly drawn into Falola's world. The prose is lucid. There is humor. This work is sweet. Period."
-Ngugi wa Thiongo'o
A Mouth Sweeter Than Salt gathers the stories and reflections of the early years of Toyin Falola, the grand historian of Africa and one of the greatest sons of Ibadan, the notable Yoruba city-state in Nigeria.
Redefining the autobiographical genre altogether, Falola miraculously weaves together personal, historical, and communal stories, along with political and cultural developments in the period immediately preceding and following Nigeria's independence, to give us a unique and enduring picture of the Yoruba in the mid-twentieth century. This is truly a literary memoir, told in language rich with proverbs, poetry, song, and humor.
Falola's memoir is far more than the story of one man's childhood experiences; rather, he presents us with the riches of an entire culture and community-its history, traditions, pleasures, mysteries, household arrangements, forms of power, struggles, and transformations.
Reviews
Warranty
Shipping
Return Policy
We offer 90days manufacturer defect warranty on all our products, If any defect as a result of usage within the parameters of what it was made for, we shall repair or replace it with a new one. Note: if the product is no longer available, we shall replace the product with an alternative one of same purpose.

We assure you, our customer care officers will always be there to assist with anything you need. Please feel free to contact us on our email address stated below.
Email: info@vanaplus.com.ng
Call or Whatsapp Number: 0908 000 0232
Delivery timeline is within 2 to 5 working days for Lagos and Ogun State, depending on the logistic arrangement and 2 to 15 working days for other States. You will be contacted by the delivery personnel before they set out.

Time of Arrival: From Midday to Late Noon. This is due to one cannot predict traffic in Lagos nor in Ogun state and also we usually group deliveries along the same route. This applies to other States as well but it depends on the shipping agency.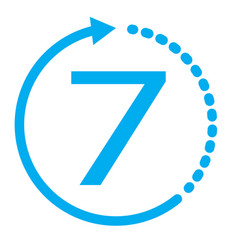 Free 7-day return if eligible. For more information on the return shipping options, go to Vanaplus Return Policy