A BREAK IN THE SILENCE:LT.COL.V. ADEBUKUNOLA BANJO by F.A.Ogunsheye
A BREAK IN THE SILENCE : LT. COL. VICTOR ADEBUKUNOLA BANJO by F. Adetowun Ogunsheye
A Break in the Silence narrates the lifetime of one of Nigeria's foremost nationalists who never played to the gallery for sycophants to hail but was guided by personal convictions, patriotism, and intellectualism. The author chronicles late Lt. Col. Banjo's family setting; military career; involvement in the Nigerian Civil War; the terror unleashed on his family by the then ruling government; his trial by a Kangaroo tribunal and his spirited defense of himself and others; and his subsequent execution by lesser mortals than him.
The book, therefore, is aimed at 'breaking the enforced silence' imposed on the family by time, and deference to Victor's mother, who believed that her son was still alive and could not be so treacherously treated by those he pitched his tent with against all human calculations. Lt. Col. Victor Banjo's actions, which were thoroughly misunderstood especially the side he took during the Nigerian Civil War seem strange in history but his beliefs and speeches were like prophecies; they have come to pass and will continue to be relevant in Nigerian, African and world history. Though Lt. Col. Victor died unsung and unmourned, he is still remembered by those who knew him as a man without prejudices, who came to offer his outstanding conduct, the tenacity of purpose and enduring dreams to humanity.
About the Author, Professor Adetowun Ogunsheye hails from Ijebu-Ode, Ogun State. She is the elder sister to late Col, Victor Adebukunola Banjo. She had her secondary education at Queen's College, Lagos and University education at the Cambridge. University, Great Britain, 1949-1952. She was the founding principal of St. Margaret Secondary School, Ilesha.
The author was the past president of the Nigerian Library Association, 1969-1971 and Nigerian Association of University Women, 1971-1975. Professor and Head of Department, Library Studies, University of Ibadan, 1972-1987 She is also the President of Ogunsheye Foundation. A geographer, educationist, and teacher, she is the first Nigerian Female Professor. A retired Professor has over fifty educational and professionalpublications to her credit. She also writes for children
Reviews
Warranty
Shipping
Return Policy
We offer 90days manufacturer defect warranty on all our products, If any defect as a result of usage within the parameters of what it was made for, we shall repair or replace it with a new one. Note: if the product is no longer available, we shall replace the product with an alternative one of same purpose.

We assure you, our customer care officers will always be there to assist with anything you need. Please feel free to contact us on our email address stated below.
Email: info@vanaplus.com.ng
Call or Whatsapp Number: 0908 000 0232
Delivery timeline is within 2 to 5 working days for Lagos and Ogun State, depending on the logistic arrangement and 2 to 15 working days for other States. You will be contacted by the delivery personnel before they set out.

Time of Arrival: From Midday to Late Noon. This is due to one cannot predict traffic in Lagos nor in Ogun state and also we usually group deliveries along the same route. This applies to other States as well but it depends on the shipping agency.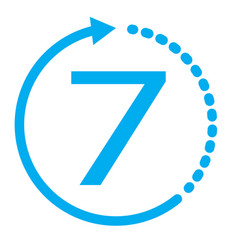 Free 7-day return if eligible. For more information on the return shipping options, go to Vanaplus Return Policy